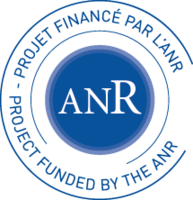 ANR-18-CE39-0012-01
Responsable scientifique et technique et coordinatrice du projet :
Kiara NERI, Maître de conférences HDR, kiara.neri@univ-lyon3.fr
Post-doctorants :
Gaëtan BALAN, gaetan.balan@univ-lyon3.fr
Liliana HAQUIN SÁENZ
Adriana AVILA ZUNIGA NORDFJELD
André de PAIVA TOLEDO
Doctorante contractuelle :
Almodis PEYRE, almodis.peyre@univ-lyon3.fr
Dear Maritime Friends,
We need your help! Over the course of the MERCRO project, we are launching a survey on the police measures at sea. Our survey is available online, here for maritime users and here for maritime stakeholders. To help on your answers of this survey, please download our dynamic table of relevant conventions on the law of the sea.
This survey will only be used for our project research, no personal data will be collected. Results will be revealed in a presentation during our June Conference of the MERCRO project. Our survey results will also be available online in a pdf form on this webpage.
Please feel free to contact us if you have any question about the survey or our project.
Team MERCRO
ANR-18-CE39-0012-01 > Projet MERCRO
The sea at the crossroad: the legal repercussions of the superposition of legal regimes on the effectivity of the police at sea
The Research hypothesis: the fragmentation of the law of the sea and the superposition of legal regimes obstructs the efficiency of the police operations at sea. The project thus focuses on the legal effects of this fragmentation and examine potential solutions.
The proposal was dictated by the European maritime actuality. The sea has indeed become a major security challenge for Europe. A large number of legal studies have therefore focused on migratory phenomena, criminality at sea and environmental issues. However, these studies remain essentially sectorial and do not capture the maritime phenomenon in its entirety. However, in order to safeguard security in Europe, to combat crime, prevent vulnerability and monitor maritime areas, the compartmentalized approach developed by researchers in International and European law can no longer suffice. The multiplicity of legal regimes applicable to the sea makes the organization of the police at sea extraordinarily complex and ineffective. Therefore, the project proposes to decompartmentalize the approaches and to propose solutions compatible with human rights and liberties.
The research team had proceeded to the full identification of international rules and legal regimes applicable to police operations at sea and in the fight against criminality at sea. Based on these results, we designed questionnaires dedicated to maritime users and maritime stakeholders, in order to estimate how these rules are applied in practice.